Players in our largest cities we hope you'll like our new playing format: Tennis Tournaments - Every Match counts.
How does the Tournament format Work?
Every Match Counts *NEW* for 2015
Tennis Tournament Basic Concept
Our tournaments are a single elimination format with a consolation bracket. Meaning you are guaranteed at least 2 matches. This tournament format will not be played at a single location over a weekend instead players are given 7 to 10 days to play each round's match.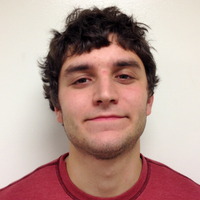 Great way to meet good people and
hit with competitive tennis players!

Our tournaments will be mixed gender unless we have particularly strong female enrollment in a city. The tournaments will be singles based until we receive enough response to open it up for doubles. Players will be grouped in brackets with players no greater than .5 of their current TLN League Rating. Meaning Skilled - 3.0 players will be matched with other 3.0 players and at most with Competitive - 3.5 level players. Competitive - 3.5 level players could be grouped with Advanced - 4.0 players but will not have Elite 4.5 level players in their bracket.

Our Guarantee
We need at least 6 players to make a tournament bracket. If we can NOT reach this criteria then we will refund your entry fee and give you the next tournament for no cost. Our hope is to run multiple skill level brackets for each tournament. We are NOT going to show early enrollment for the tournaments. Also the 7-day money back guarantee expires as soon as the tournament starts. Tournaments will not allow for late enrollment.

Leveling
All tournament players will need to have played 4 league/season or tennis ladder legacy matches before they can enter into a tournament. Players will be entered into the tournament that associates with their TLN's Player Rating. If a player wants to participate in a second draw at a rating higher than their Player Rating they will be allowed too.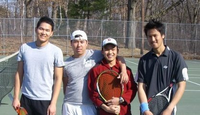 Your Schedule and Availability
These tournaments will be kicked off on Thursday's giving the first round opponents two weekends to play the first match and then each following round will have a full week to play the match. Players need to be local for at least the first 3 weeks after kickoff. Players with 1-week work trips or week long vacations during the first 3 weeks shouldn't participate in the tournament.

Seedings


The TennisNorthEast staff will seed 25% of the participants based veteran status (Most number of matches played in their career) with the program. If we have 8 players enrolled we'll seed the top 2 players, 16 players the top 4 players. The rest of the players will be randomly entered into the draw.



Consolation Bracket
We will run a consolation bracket for the players who lost their first match. Seedings for the consolation bracket will be randomly selected by the TennisNorthEast staff. The winner of the consolation bracket will receive a $25 Tennis Warehouse Gift Card.
Where to Play?
Because the seeding of the tournament is mainly randomize the higher seed will NOT have home court preference. The league strongly suggests you meet half-way to cut the commute in half for both players. We provide an extensive list of tennis courts that have user submitted ratings. If two players need guidance they can certainly email our staff for suggestions.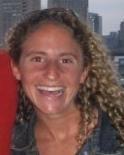 It's so great to be back playing tennis
weekly for very little cost. THANK YOU.
Playing Format
The preferred playing format for tournaments should be 2 sets with a 3rd set tie-breaker or 2 out of 3 sets. If the two players can't agree the default format will be the 2 sets with a 3rd set tie-breaker. In NYC we will accept 10 game pro set results mainly due to court availability.
Target Audience
This will be our most competitive format. The target audience is for the player who are good sports and love to play competitive matches.

Prize Pool
The prize pool will be based upon enrollment in each bracket. A tournament can have multiple brackets. The tournament prize structure is based around our partner Tennis Warehouse (TW).

6 to 10 players: $50 TW Gift Card for the winner*, $25 TW GC for Finalist, $25 TW GC for Consolation bracket winner
11 to 16: $100 TW GC for the winner* + Trophy, $50 TW GC for Finalist, $25 TW GC for Consolation winner
17 to 24: $150 TW GC for the winner* + Trophy, $50 TW GC for Finalist, $25 TW GC for 3rd & 4th place, $50 TW GC for Consolation winner
25+: $200 TW GC for the winner* + Trophy, $100 TW GC for Finalist, $25 TW GC for 3rd and 4th place, $50 TW GC for Consolation winner

All tournament champions will be receive an entry into the End of the Year National Tourneys at the champions discounted rate.
Cost to Participate
The cost will be $24.95 per tournament except for the inaugural tournament which will be $19.95.